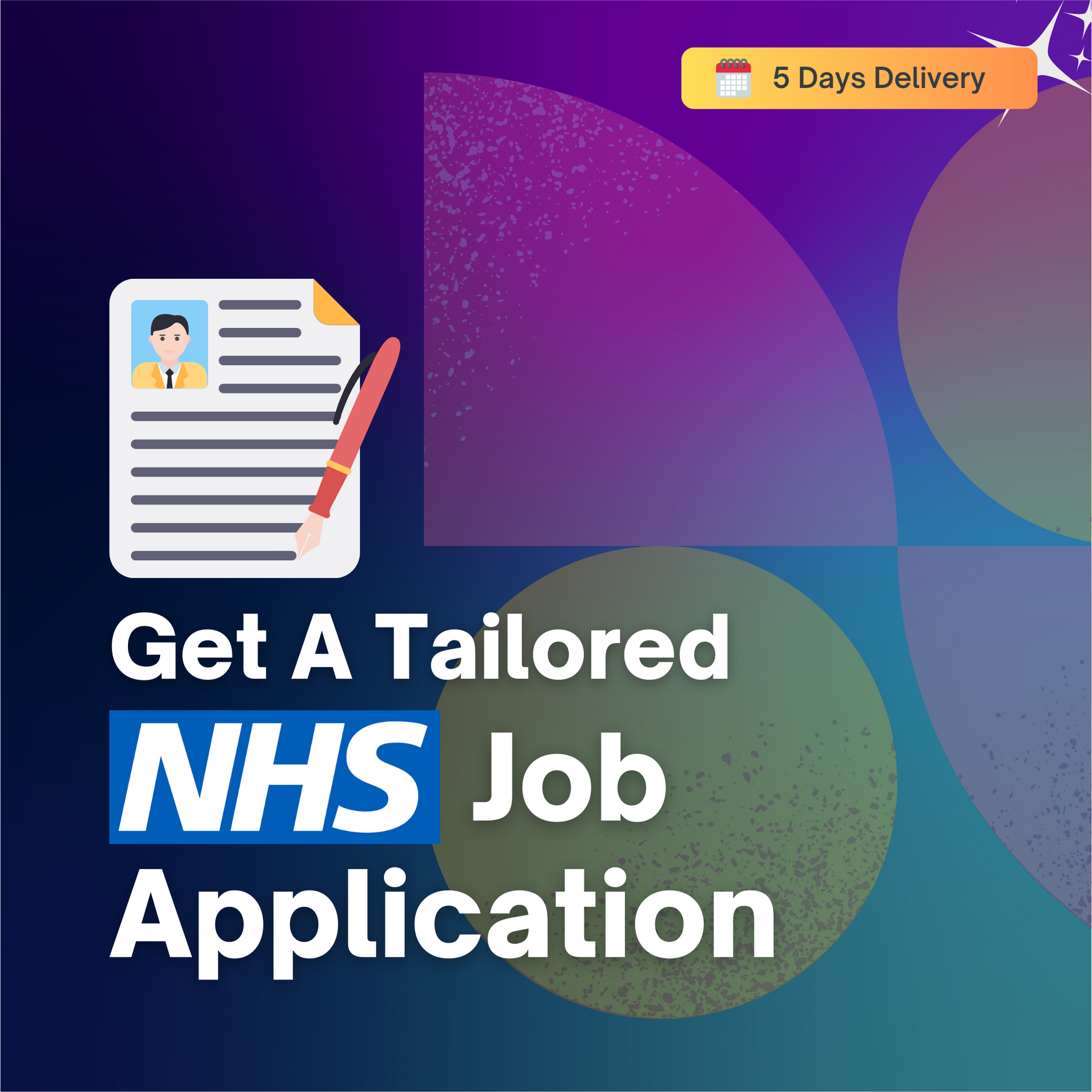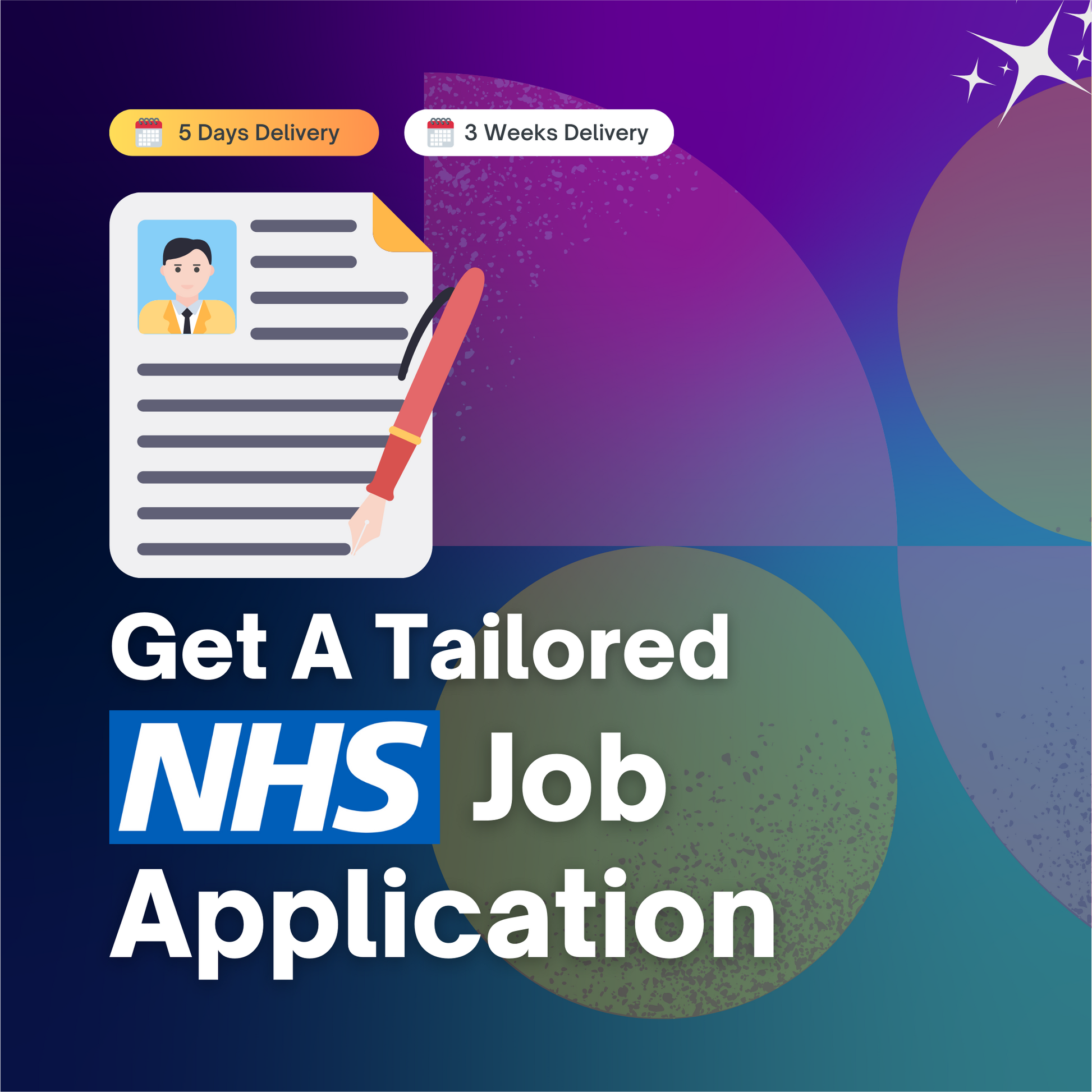 Get Your Full NHS Job Profile Written
Expertly-crafted personalized profiles

Avoid generic applications

Fast-track to your dream NHS job!
Regular price
$249.00 USD
Regular price
Sale price
$249.00 USD
Unit price
per
Sale
Sold out
View full details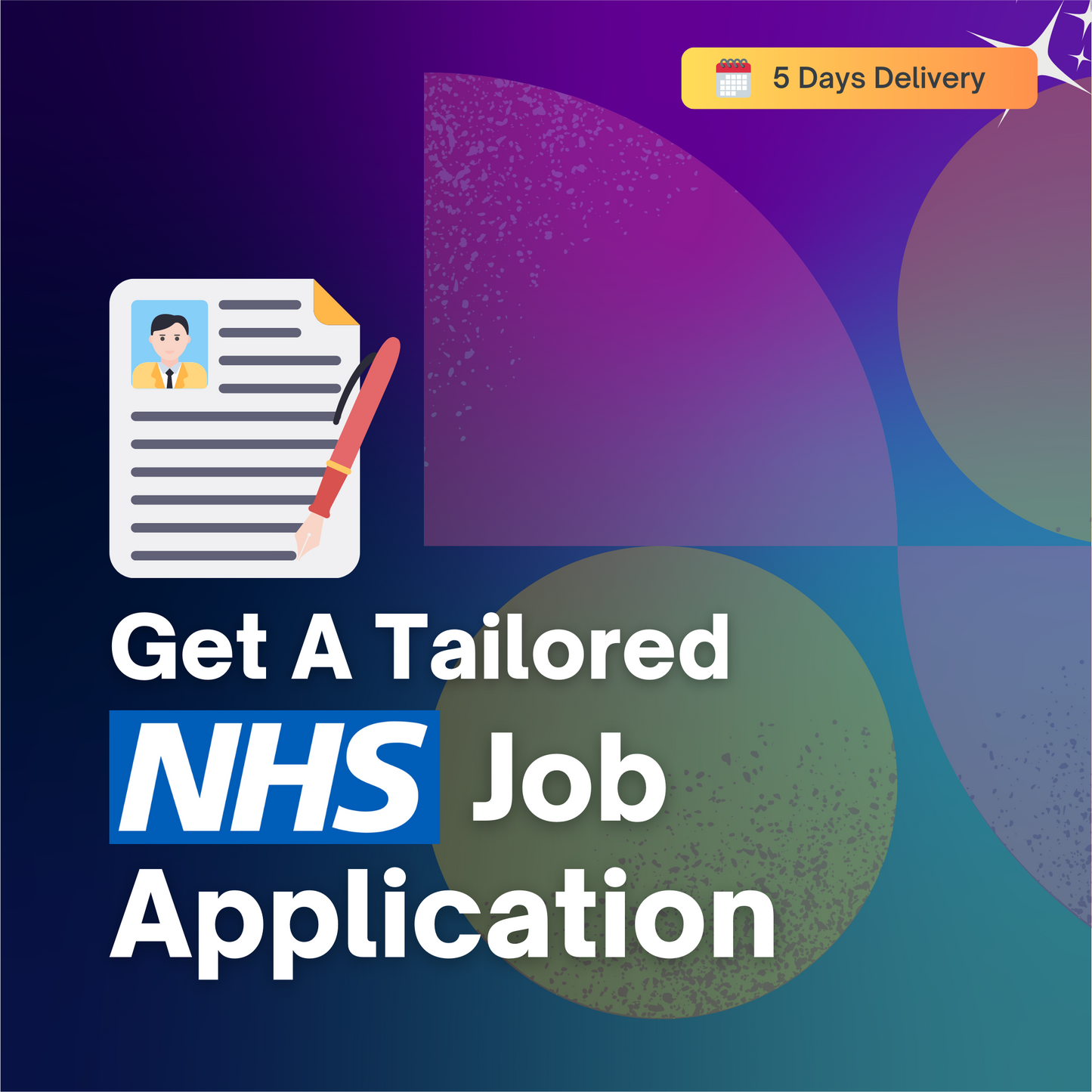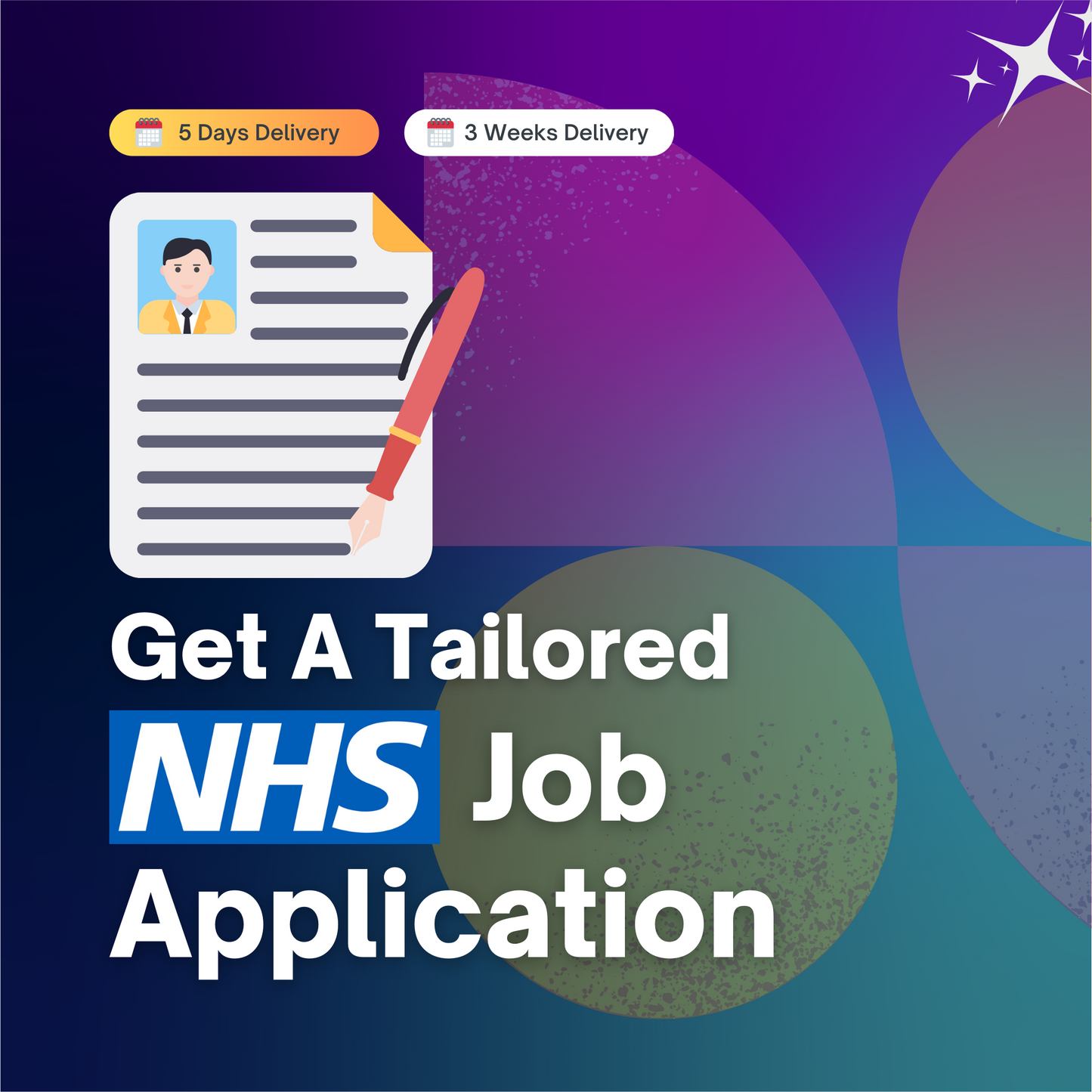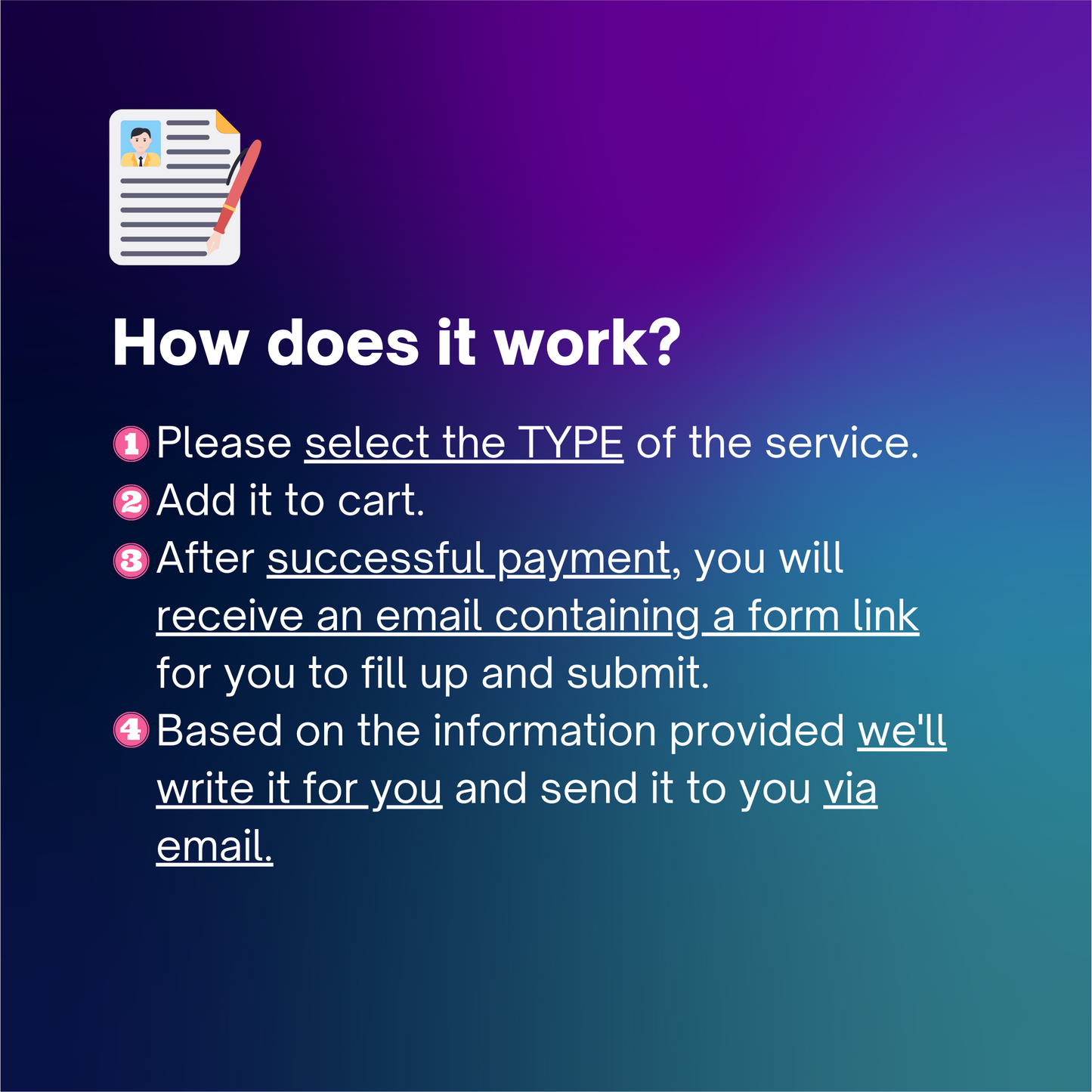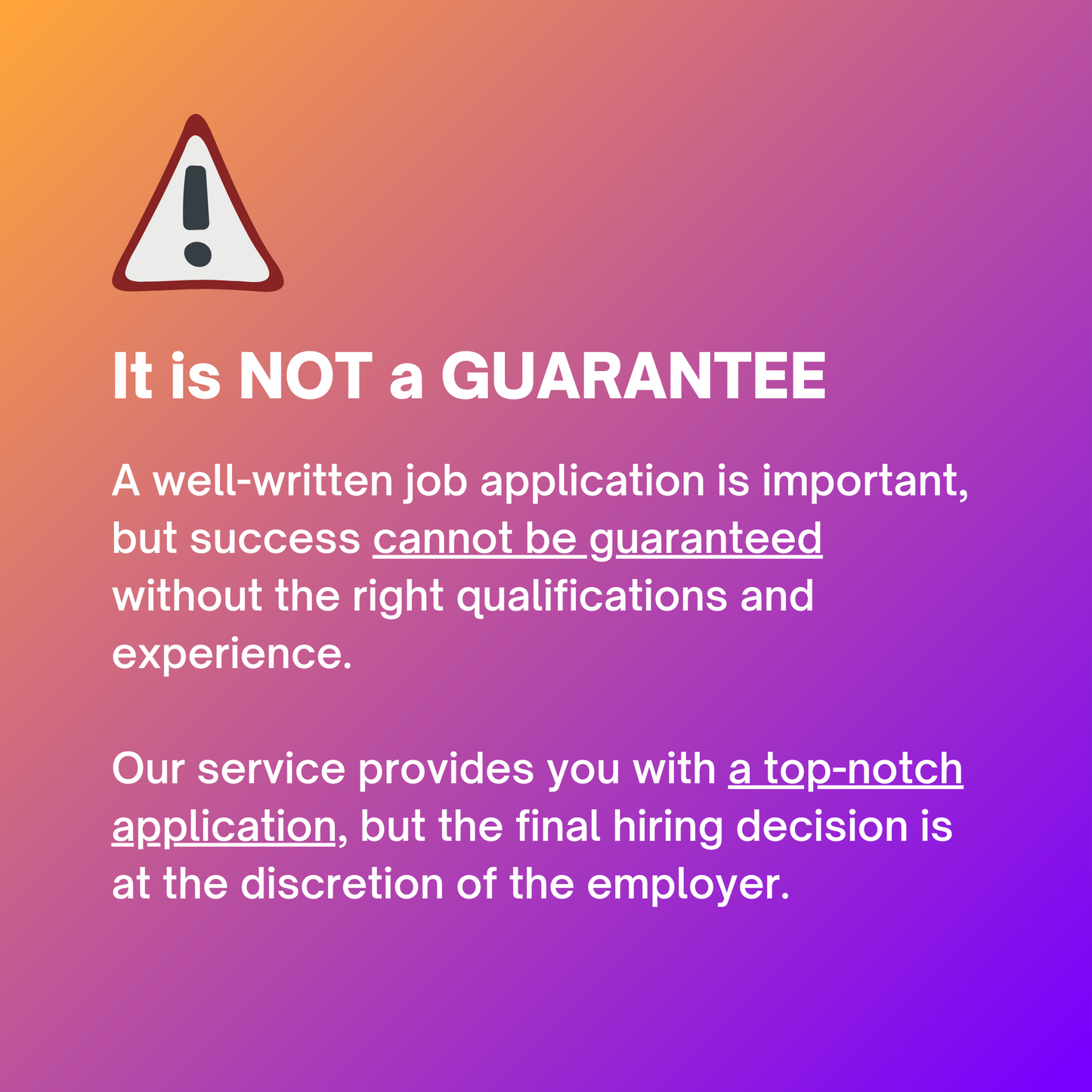 Who are we?
Two international medical graduates (IMGs) who works in the UK as medical doctors, creating a community of learners.
Dr Ibreez Ajaz

She currently works at University Plymouth Hospitals NHS Trust as a clinical research fellow. She was awarded the 2021 Peninsula School of Medicine Trainee of the Year award for her continual commitment to supporting equality, diversity, and inclusivity as well as heading such posts as the Chair of the Junior Doctor's Committee, Freedom to Speak Up Guardian, and co-chair of the South West British Medical Association BAME network.

Dr Ibrahim Ivan

He currently works at Derriford Hospital as a Speciality Registrar in Internal Medicine. He also had the privilege of being one of the Differential Attainment Fellows for the Health Education of England, South West. This has allowed him the opportunity to work towards creating a fair and equal work environment for doctors in training, regardless of their background.
Featured Sessions
Some topics are beyond general discussion and requires more of a professional help and review. See what sessions we offer
.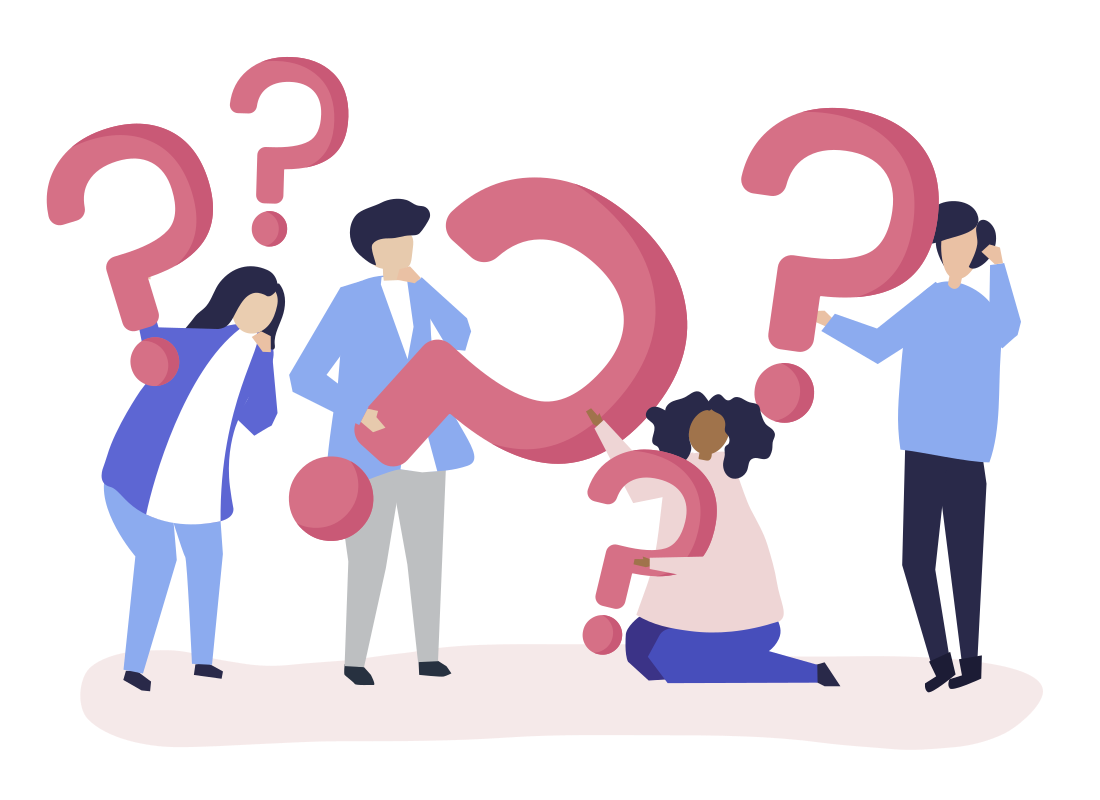 Should you book a service with us?
❓Are you confused about which route is the best for you to pursue?
❓ Are you looking for ways to improve your chances to get into your desired job/specialty training?
❓ Did you go through the articles and videos but still require more clarification based on personal circumstances?
💡 If your answer to any of these questions is a YES - we can definitely help you.
Frequently Asked Questions
Why are we charging for sessions?

We pride ourselves on providing a plethora of FREE resources already with our blog and YouTube channel. If you wish, you can find everything you need to know through your own research. The guidance sessions are for those who require a more in-depth look or who simply do not have the time to read everything. The fees cover the cost to run our site and various activities, which come to $3,000+ a month.
Can the sessions be recorded?

No. The purpose of our guidance session is to have a face-to-face conversation and having it recorded creates the opportunity for it to be shared, which can mislead others instead of guiding them. If you want guidance from recorded videos, please take courses in our academy or watch videos in ourYouTube channel.
Can I book a session with a spouse, friend or colleague?

As we are looking to provide one-on-one guidance, we therefore limit sessions to a single individual. If, however, you are a parent or guardian who would like to sit in on a session with your child, we are happy to accommodate this.
Can I get a refund if I no longer want the session?

Unfortunately no. Our calendar gets booked quickly, and we want you to be committed enough to make it to the session if you have scheduled one. Some sessions have provision for rescheduling. Check the confirmation email and booking page for guidance.
Will you write my NHS job application for me?
Will you cover clinical scenarios in the interview session?

It's not possible for us to go through clinical scenarios for all specialities while doing a Mock NHS Interview Session. We mainly focus on common questions that are asked in the interview. Having said that, if time allows, we can go through a generic structure of how you should approach any clinical question.